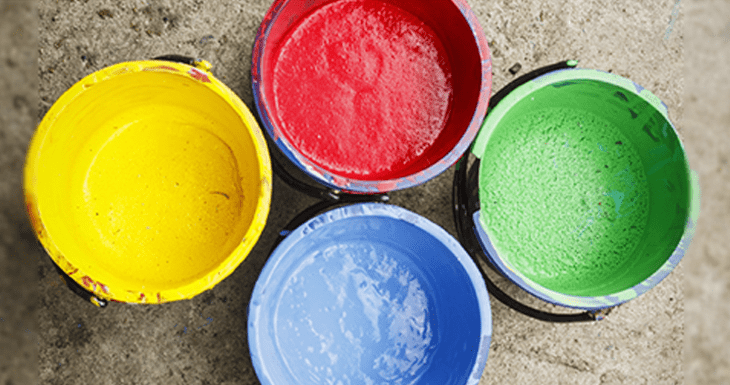 Permaset Aqua
 fabric printing ink is the perfect solution to create your textile artwork. A complete range of water-based inks including metallic and fluorescent colours ensures your creativity is unlimited.
Water-based inks do not contain PVC or phthalates, are much more environmentally friendly and equipment can be easily cleaned up with water. Permaset Aqua fabric printing inks do not contain any toxic chemicals at all. It is formulated free from lead and other heavy metals and passed the Oekotex Class 1 standard with 60% to spare. It is safe to use on baby clothes under 2 years, underwear and swimwear.
Permaset Aqua textile printing inks do not contain ozone-depleting chemicals such as CFC's and HCFC's, aromatic hydrocarbons or any volatile solvents. And you don't need solvents to clean the screens down after they've been used – you can clean them with water.
Most screen printing companies were using Plastisol inks as water-based inks can be difficult to use due to air drying and usually, they are not as durable and opaque as Plastisol inks.
Permaset Aqua textile printing inks were developed with this in mind.  They are highly durable to wash, rub and dry-clean, together with intense pigment colour for excellent coverage, opacity and colour brightness. The ink colours have light-fastness ratings of at least 6/8 on the Blue Wool scale – in fact most of the colours received ratings of 8/8.
The Permaset Aqua range delivers benefits including being environmentally friendly, soft to the touch, exceptionally durable and in the case of Super Covers, excellent opacity in a range of colours.
Permaset Aqua is not just used for printing. As a result of the product's intense, vibrant colours, eco-friendly formulation and ease of use; artists, designers and makers are using Permaset to paint high-end artworks, canvas murals,  hand paint yardage, t-shirts, clutch bags, handbags, cushions, necklaces, jewellery and many other accessories.
Permaset Aqua is a revolution in textile screen printing inks. Based on carefully selected pigments and the latest advances in polymer technology, Permaset Aqua delivers pure colour, a superior soft handle and excellent durability in an easy to use ink that is environmentally friendly. Permaset Aqua includes both regular (transparent) and SuperCover (opaque) ranges together with 4 Metallic and 4 Process colours (CMYK) and a range of ancillaries. Each range includes 8 Glow fluorescent colours and also a Print Paste.
Color Range
Note that colours shown on screen can vary to true ink colours.