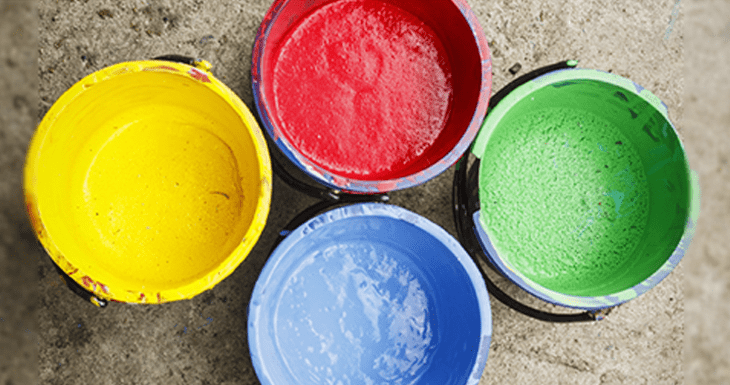 Drying
Jet dry in seconds, touch dry 20 minutes. Full cure 7 days air dried.
Thinner Wash Up
Thinner MK180
Retarder MK182
Wash Up SU5112
Mesh
Mono Filament fabric 62t to 140t.
Stencil
Kiwo Poly Plus Z
Kiwo Poly Plus SRX
Murakami SR
Chromaline UDC-Ace
Chromaline Glide
Coverage
Approx 45 sq mt per kg.
Application
Refer to A.S.I ink selector chart
Colour Range
13 Standard
8 Basic
Pantone plus Black and White.
Special colours as required.
The Monokan ink system is the result of long research into achieving the excellent adhesion properties normally related to a two pot ink system in a one pot system. Monokan is a blocked catalyst system, which means that the ink remains quite stable in the can, but after printing, the catalyst reacts to improve adhesion and general product resistance. Maximum adhesion and product resistance will be achieved after (7) days air curing, however final cure of the product can be accelerated by heat curing the print for a period of 10 minutes at 93 Deg.C(250 Deg.F) in either gas fired or infrared ovens.
Independent testing laboratories have reported that substrates printed with Monokan inks that have been post coated with our Two Pack Urethane coating system (Pro-Pack FSU3781/FSU3780) have withstood extreme outdoor exposure tests without showing signs of major colour change or fade.
We consider the Monokan system to be superior to any like product currently available to the Australian screen process printer.
The Monokan ink system has displayed excellent adhesion to a wide range of industrial substrates including treated polyethylene, treated polypropylene, fibreglass, Perspex, Masonite, powder coated surfaces and Sign Grade Colour bond to name but a few. Monokan inks are NOT suitable for vinyl substrates. For a comprehensive list of suitable substrates refer to the A.S.I. ink selector chart.
Color Range
Note that colours shown on screen can vary to true ink colours.
Silver Powder – FSU132
Mixing Clear – 170
Sharp Print Compound – FSU178
Matt Paste – FSU5935
Gold Powder – FSU5656
Pro-Pack Clear (Part A) – FSU3780
Pro-Pack Clear (Part B) – FSU3781
Thinners – FMK-180
Retarder – FMK-182