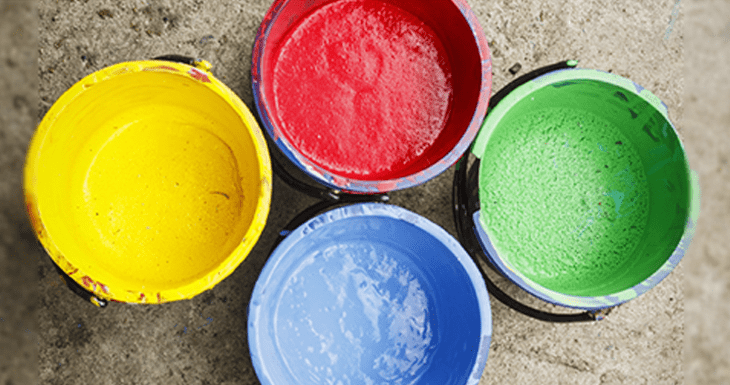 Drying
Not suitable for jet drying. Touch dry approx 1 to 2 hours, full cure 7 days
Thinner Wash Up
Thinner FNP180
Retarder FNP182
Wash Up FSU5112
Mesh
Mono Filament fabric 43t to 62t.
Stencil
Poly Plus Z
Polyplus SRX
Murakami SR
Coverage
Approx 30 sq mt per kg.
Application
Refer to A.S.I ink selector chart
Colour Range
8 Standard plus Black and White. Not available in Basic Pantone.
Nylo-Print inks are a flexible and elastic ink suitable for printing on most synthetic and natural fabrics. The system has displayed a high degree of resistance to laundering and dry-cleaning.
The Nylo-Print series is a two pack system that dries by polymerisation. Nylo-Print catalyst NP176* is mixed in a ratio of 3 parts catalyst to 7 parts Nylo-Print ink prior to printing, this addition initiates the polymerisation (curing) process. The system will NOT fully cure without the addition of catalyst.
Prints will air dry in approximately 30 minutes will full resistance properties developed after 7 days. As an alternative, and if printed substrate will withstand it the prints may be forced cured 93 Deg. C (250.F) for approximately 7 to 10 minutes.
*Catalyst NP176 is moisture sensitive and should be stored in a dry place.
Acceptable results have been achieved with this ink on waterproof nylon, nylon/polyester blends and sailcloth, however due to the wide batch variation in this range of materials all substrates must be print checked on a batch by batch basis.
Color Range
Note that colours shown on screen can vary to true ink colours.
Silver Powder – FSU132
Epoxy Catalyst – FNP176
Mixing Clear – 170
Gold Powder – FSU5656
Thinner – FNP-180
Retarder – FNP-182