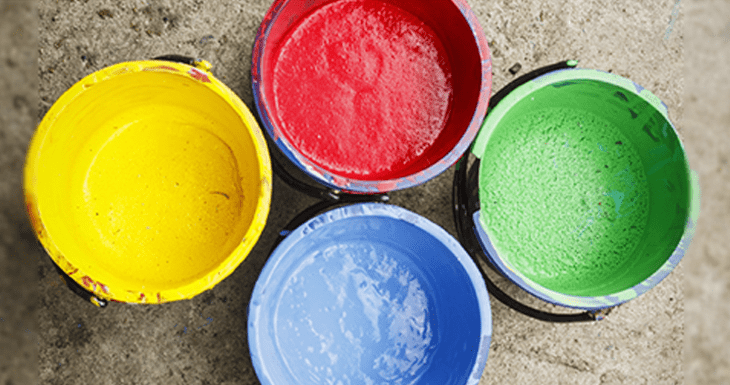 Permaprint Premium is a revolutionary water-based printing product with superior performance and colour brightness that eliminates the use of solvents so it's not only safe for the environment and the printer, but ensures equipment can be easily cleaned with water and solvent fumes are eliminated.
Permaprint Premium inks are suited to printing on sealed paper, cardboard, tyvek, polyesters (mylar), polycarbonates (lexan), some coated metals and poly-styrene. Care should be taken with some vinyls as plasticizer migration may soften the ink over time and also with some uncoated papers as cockling may occur.
Permaprint Premium does not contain ozone-depleting chemicals such as CFC's or HCHC's. It is also formulated free of aromatic hydrocarbons, volatile solvent and does not contain PVC resin or any Phthalates Plasticiser. The product is suitable for use on high lay-down hand printed wallpaper and art reproduction, through to stickers, posters and backlit displays.
Permaprint Premium has been formulated to be free of toxic chemicals. The range is water based, thus has no flash point and as such is exempt from flammable Liquids regulations. Permaprint Premium is also free from Lead and other heavy metals.
Permprint Premium is available in 300mL, 1L, 4L and some colours in 15L.
Color Range
Note that colours shown on screen can vary to true ink colours.