Waterbased – Fabric T Shirt Ink: ASPS carry the Permaset Aqua waterbased Standard, Supercover, Permatone and Permaprint Range of Inks.  These inks are available in 300ml, 1 Litre, 4 Litres and 15 Litres.  Puff Additive, Retarder, Synthetic Fixer, Cold Cure Additive, Phosphorescent Green (glow-in-the dark) Ink.
Plastisol – Fabric T-shirt Ink:  ASPS carry the full range of Avient/Union & Rutland Plastisol Inks and Additives.  From the Mixopake Pantone Mixing System to Maxopake Stand-Alone Opaque Colours, Glitters, Shimmers, Glow-in-the-Dark, Puff, Suede and Plush Bases.  Available in 1 Quart, 1 Gallon or 5 Gallon tubs.
ASPS carry over 13 different Plastisol Whites for your screen printing job – big or small.  Whether you are printing on the softest cottons or those tricky dye-migrating polyesters we have a white ink (underbase).  Available in any size from 1 Quart to 5 Gallon tubs.
Industrial (Solvent) Inks – ASPS carry the Prismatic (previously known as ASI) Inks, for all your Industrial Screen Printing.  From Colourbond, Corflute, PVC, Glass, Polypropylene, Wood, Umbrellas, Screenboard, Sailcloth, Rubber, Perspex, Nylon, Mylar, Lexan, CAB, Acetate or Ceramics there is an ink available in a wide variety of colours.  ASPS carry all relevant Screenwash, Thinners and Retarders for each ink system.
Please contact us for any assistance in selecting the correct product or other general information.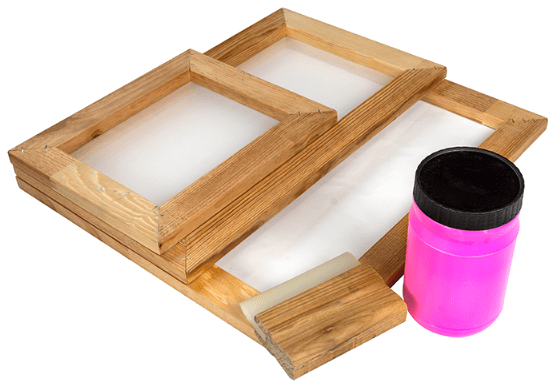 Screen Printing Consumables
Emulsions – ASPS carry an extensive range of Emulsions (and Emulsion Coaters to size).  Whether you are printing; Waterbased, Plastisol or Solvent Inks, we have an Emulsion suitable for each purpose.
Cleaning Chemicals – ASPS offer a wide selection of screen printing chemicals, whether you are printing Waterbased, Plastisol or Solvent Inks.  From Screenwash, Haze Remover, Emulsion Remover, One Step Ink and Emulsion Remover, Degreasers, Ink Removers and more.
Screens & Stenciling  – ASPS have 4 Custom Sized Frames available in any mesh count for your Screen Printing requirements.  ASPS also have a Stenciling Service whereby you we can burn a screen with your image, for you to take away and start your printing.  Just contact us to arrange for this service.
Other Consumables
What we offer
Quality Products
Australian Screen Printing Supplies carry a full range of Screen Printing Consumables from Permaset Aqua and Magna Water Based Inks, Prismatic Inks Industrial Range of Inks and Union/Rutland/ Avient Plastisol Inks. Along with a variety of screen printing frames and accessories to suit any screen printing job.
If you are new to screen printing we have the expertise and knowledge to get you screenprinting your own t-shirts, bags, t-towels etc, if it's using our stencilling service or if you want to tackle this we will help you all the way.
Our expert staff are here to help you through the whole process.
T-Shirt Screen Printing Supplies
Scrapbooking and Hobby Screen
Print Suppliers
PAckaging and Print
Embroidery
Screen Printing Industry Supplies
Sign Supplies and Industries
Schools and Educational
Arts, Crafts and DIY